Science Strategy
Introduction
Science and research are essential for the Canadian Grain Commission to support the integrity and marketability of Canadian grain for domestic and international markets. For more than a century, we have worked to increase our understanding of grain and grain products, and our scientists and research staff have established a reputation for excellence and innovation.
Over the years, our work has evolved in response to changes in the grain sector and we have continued to be the leader in grain science in Canada by being adaptable and innovative. To ensure that science and research continue to underpin Canada's grain quality assurance system, we held a consultation in early 2022 to identify challenges and emerging trends in the grain sector. We asked producer and industry organizations, end users, and researchers in government and academia to give us feedback on the science and research activities currently being carried out at the Canadian Grain Commission and to identify any gaps or needed changes in these activities.
From this consultation process, we identified 5 drivers that will help shape the future of grain science and research at the Canadian Grain Commission:
global trends and emerging market issues
advances in technology
evolving end uses
climate change and extreme weather
food safety and nutrition
Our Science Strategy is a response to these drivers and is organized into two main parts. The first part outlines our desired goals and outcomes for grain science within the context of each driver into the next decade. The second part describes how we will support the implementation our goals and outcomes with four operational pillars: excellence in science and innovation; a skilled, adaptable and productive workforce; communication of results; and state-of-the-art infrastructure and technology.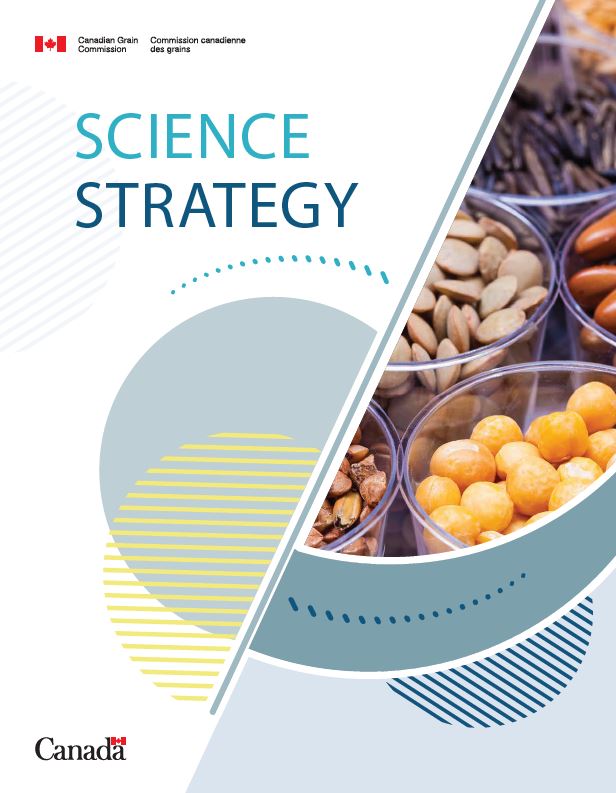 Date modified: